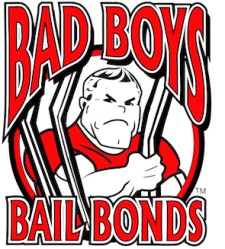 News
•
updated: Feb 16, 2018
The Law Offices of Arash Hashemi is proud to have Bad Boys Bail Bonds as a Bronze Sponsor for their 15th Year Anniversary Celebration
The Law Offices of Arash Hashemi is happy to announce Bad Boys Bail Bonds as a Bronze Sponsor of their 15th Year Anniversary Celebration. This highly anticipated event is scheduled for March 1, 2018.
"Bad Boys Bail Bonds is a great asset to the entire legal community of California and we are excited to have them as one of our sponsors." said Arash Hashemi.
About Bad Boys Bail Bonds
Bad Boys Bail Bonds was founded in January of 1998 with a mission to serve the community by providing individuals in all stations of life, including low and moderate income families, an avenue to fulfill their 8th Amendment Right. Since its beginning, the company has grown from 3 employees to over 130 employees with 6 additional offices throughout Northern and Southern California.
Share: